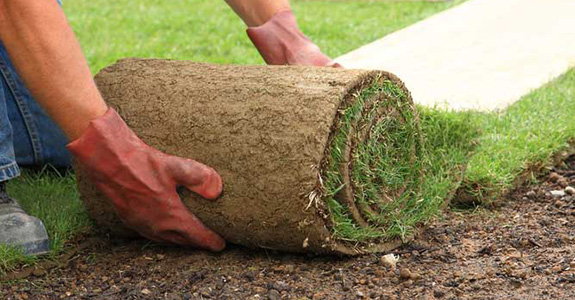 Sand Delivery in Davenport IA
No one knows seeding and sodding in Davenport, IA better than the traditionally trained professionals at AJ's Enterprises, Inc. Having been in the business for more than two decades, we know what it takes to help your garden and lawn make a 180–degree shift for the better. By using the right tools and products at the right time, we'll take your landscape from unimpressive to eye-catching in no time at all.
No matter if you're in need of a full lawn makeover or just need gravel moved from one area to your front yard, we have the knowledge and skill to get the job done. We even use light equipment in Davenport, IA to make our work more efficient. We offer an attractive array of landscaping services to help suit your needs, including:
Seeding: When your lawn is in need of a fresh start, we're here to provide the reliable seeding services that you expect. Our skilled professionals are experts when it comes to the seeding process, from selecting the right type of seed to use in a given area, to planting it in just the right way. We'll work hard to ensure that your lawn or garden lives up to its full potential.

Sodding: If you're looking to take the faster route to an attractive yard, then sodding is the right choice for you. We've been laying down sod in Davenport, IA for more than 25 years, and it's second nature to us. We take extra care to lay the sod that will work best with your own lawn.

Grading: No landscaping endeavor would succeed without a good foundation to start on. That's why we proudly offer high quality grading in Davenport, IA. When your soil is properly graded, it paves the way for new, healthy growth, providing you with the foundation required for a truly desirable lawn.

Sand and Gravel Delivery: Don't have the vehicle or time to transport and spread gravel? We offer an easy solution to deliver sand or gravel to your home and spread it. No need to pay the high project costs of a landscaper, we can have your landscape materials delivered and spread promptly and at a very competitive cost. Call us today for a free price quote!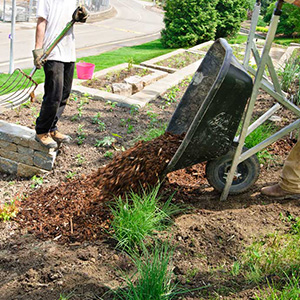 Whatever services your lawn may require, we're more than happy to help. Unsure of what your lawn will need to display healthy growth once again? As the experts in the field, it's our job to do what it takes to promote new growth. Call us today at 563-322-8732 to speak with one of our knowledgeable professionals about what we can do to get your lawn looking better than it ever has before.